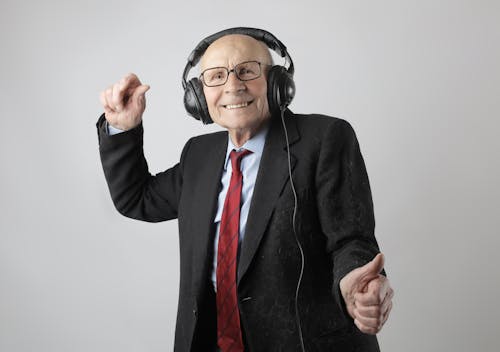 What is Active Listening
Active listening is when you use your body language and words to SHOW someone that you are listening to them. When we actively listen, the person who is talking feels like you understand and care about what they are saying to you.
LISTEN TO UNDERSTAND OTHERS, NOT TO REPLY
If you are a listener then Listen to understand, actively and purposefully. It requires training your brain to grasp the information and retain it Understand what's said in entirety and not what's relevant to us. If its not for your purpose then just let it go. Don't think too much.
ASK DEEPER QUESTIONS DON'T JUST ASSUME
Gather more information by analyzing the situation and asking relevant questions. Ask open ended questions. Keep the discussion about the idea or issue brought up the person. Do not just assume it by yourself
TRAIN YOUR MIND TO FOCUS ON THE CONVERSATION
You have to Control and self discipline your mind, don't let it get distracted by other thoughts Actively bring focus back to the discussion if you find your mind wandering then you have to again focus on conversation.
SPEAK LESS, LISTEN MORE AVOID INTERRUPTIONS
Let them speak first. Allow the other person to finish their thoughts before responding. Don't interrupt in between. Try to Avoid interruptions as much as possible. Take your time to process the information and then make a careful response.
PRACTICE LISTENING ,SILENCE MAY BE AWKWARD AT FIRST
Give chance to the person to explore and express their thoughts. Practice maintaining silence and watch how it affects the other person and leads to better information without even asking. as Listening is most important part of conversation.
DON'T BE JUDGEMENTAL, AVOID PRECONCEIVED NOTIONS
Never ever Judge anyone without listening to others. Be aware of personal filters and prejudices (we all have it) and do not let them impair your judgement, Accepting and acknowledging our unconscious bias can help us process information better.
LISTEN BEYOND WORDS TAKE NON VERBAL CUES
Try to listen between the lines. Do not take words literally. Look for non-verbal cues, body language and tone (excited, frustrated. emotional) to understand the information better.
IMPROVE YOUR ACTIVE LISTENING SKILLS LISTEN TO UNDERSTAND INSTEAD OF RESPONDING
HAVE AN OPEN MIND
PAY ATTENTION TO THE SPEAKER'S OR LISTEN TO OTHERS BODY LANGUAGE
PAY ATTENTION TO YOUR OWN BODY LANGUAGE
ASK CLARIFYING QUESTIONS OR TALK POINT TO POINT
SHARE HONEST FEEDBACK
Must Read – List of Soft Skills, Jogging Tips for Beginners